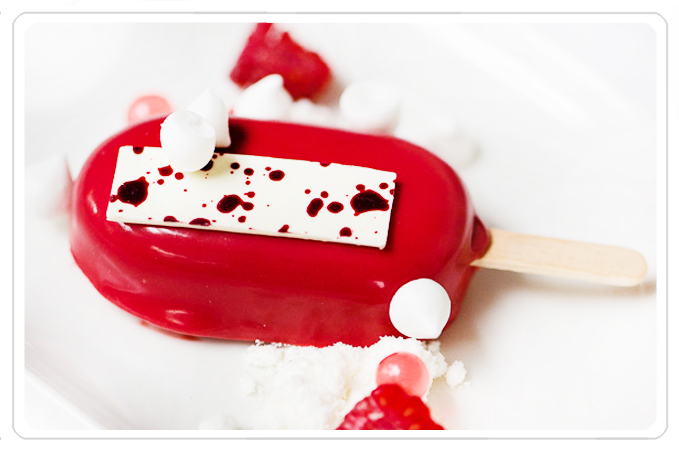 Gelato Messina – Down Under + Las Vegas
Gelato Messina är Australiens kanske mest omtalade, berömda och välbesökta glassbarer. De finns både i Sydney och Melbourne i Australien men på senare år finner en gelato-sugen Las Vegas-turist också dem i den amerikanska spelstaden. Messina glasskonditorerna uppfinningsrikedom och fantasifullt fullmatade menyer på alla ställena med unika smaker och sammansättningar i alla oväntade och förväntade riktningar. Det är givetvis ur den italienska gelatokulturen man hämtat recept, inspiration och kunskap från.
If a gelato joint would be a motor – Gelato Messina should be the Rolls Royce engine under a diamond covered hood.
Gelato Messina currently have stores in 6 stores in Sydney, 2 in Melbourne & 1 in Gold Coast, PLUS you also need to pay a visit to the Messina Dessert Bar (next to our Darlinghurst store).
Find all our locations and store opening times below. If you're stateside, we also just opened our very first US location in LAS VEGAS. See contact details below.
AUSTRALIA
SYDNEY
DARLINGHURST
Shop 1/241 Victoria St, Darlinghurst NSW 2010
PHONE: (02) 9331 1588
Opening Times:
Sunday to Thursday: 12pm to 11pm
Friday and Saturday: 12pm to 11.30pm
THE STAR
Cafe Court, Level G,
80 Pyrmont Street,
Pyrmont NSW 2009
PHONE: (02) 9571 1918
Opening times:
Sunday to Thursday: 11am to 11pm
Friday and Saturday: 11am to 11.30pm
SURRY HILLS
389 Crown St,
Surry Hills
NSW 2010
PHONE: (02) 9332 1191
Opening times:
Sunday to Thursday: 12pm to 11.00pm
Friday and Saturday: 12pm to 11.30pm
BONDI
G6/61 Hall Street,
Bondi NSW 2026
PHONE: (02) 9130 2877
Opening times:
Monday to Thursday: 12pm to 11pm
Friday and Saturday: 12pm to 11.30pm
Sunday: 12pm to 10pm
PARRAMATTA
283 Church Street,
Parramatta NSW 2150
PHONE: (02) 9635 3064
Opening times:
Sunday to Thursday: 12pm to 11pm
Friday and Saturday: 12pm to 11.30pm
MIRANDA
Shop 1203/ 600 The Kingsway,
Miranda NSW 2228
PHONE: (02) 9524 0915
Opening times:
Monday – Saturday: 12pm to 11pm
Sunday: 12 to 10pm
Melbourne Stores
FITZROY
237 Smith St Fitzroy,
Fitzroy Vic 3065
PHONE: (03) 9417 0488
Opening times:
Sunday to Thursday: 12pm to 11.00pm
Friday and Saturday: 12pm to 11.30pm
RICHMOND
164 Swan Street,
Richmond VIC 3121OPENING THURSDAY 11 JUNE @ 5PMPHONE: (03) 9428 6288
Opening times:
Sunday to Thursday: 12pm to 11.00pm
Friday and Saturday: 12pm to 11.30pm
GOLD COAST Store
COOLANGATTA
The Strand
Shop 33/72-80 Marine Parade,
Coolangatta QLD 4225
PHONE: (07) 5536 5488
Opening times:
Monday to Thursday: 11.30am to 10.00pm
Friday & Saturday: 11.00am to 10.30pm
Sunday: 11.00am to 10.00pm
USA
LAS VEGAS
2010 Festival Park Drive
Suite 130
Las Vegas, Nevada 89135
PHONE: 702-848-1688
EMAIL: summerlin@gelatomessina.com
Opening times:
Sunday to Thursday: 11am to 11pm
Friday & Saturday: 11.00am to 11.30pm
Rekommenderas